Fastener Superstore Blog
Avoid Market Driven Price Changes with Blanket Orders
November 15, 2018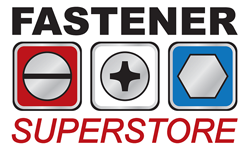 With material costs and tariff rates becoming more unpredictable, "blanket orders" are a great way to save on purchases at Fastener SuperStore.
A blanket order is a purchase agreement that takes advantage of set pricing and prearranged delivery dates. Setting up a blanket order with Fastener SuperStore can provide a variety of benefits for your business:
Lock in today's price. A blanket order sets your price for up to 12 months, even if the site price goes up.

Take advantage of quantity discounts. A blanket order will get the best available multi-carton discount, even if you're just taking one carton at a time.

Pay as you go. Whether you're paying through a net-30 account, credit card or PayPal, you won't be charged until your order is shipped.

Set up a delivery schedule that fits your requirements. No need to have extra parts taking up your valuable real estate. Bring stock in when you're ready for it.

Change delivery dates at any time. We will have the parts in stock and ready to ship whenever you need.

Take up to 1 year to accept delivery of your parts.
Call us today at (866) 688-2500 or email sales@fastenersuperstore.com to set up a blanket order that works for you!