Fastener Superstore Blog
New Feature: Easy Access to Certificates of Conformance
November 12, 2021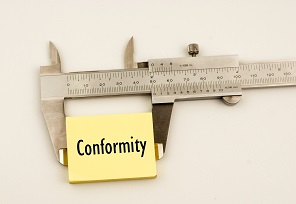 Fastener SuperStore recently enhanced our motto of "Fastener Buying Made Simple" by adding a feature that allows registered users to access, download and print Certificates of Conformance (C of C's) for all shipped parts.
A Certificate of Conformance is a certified document stating that parts conform to the specification on file for those parts. They also identify the lot number and country of origin, as well as acknowledge other important standards that the parts meet, such as RoHS, Rohs 2 and 2015/863/EU.
To access your C of C's: log into your Fastener SuperStore account, go to "Manage Account", click "Order History", then click on "View". Each item on the order will feature a "View Certificate of Conformance" link which will open a .pdf file that can be downloaded or printed.
Customers that use the "guest" checkout will not be able to automatically access this info and will need to call or email to acquire these certs. However if you register for a Fastener SuperStore account (https://www.fastenersuperstore.com/account), orders placed prior to your registration can be added to your account for C of C access.